KATSURA's Silicone rubbers
KATSURA's Silicone rubbers
Silicone rubber is a material with excellent performance in terms of heat resistance, releasability, and weather resistance. However, silicone rubber in general has weak mechanical strength compared to other rubbers and it is important to select a suitable grade depend on the application and requirement.
We have developed a wide range of Silicone rubber with different characteristics in order to meet various requirements in the market as shown in the chart below;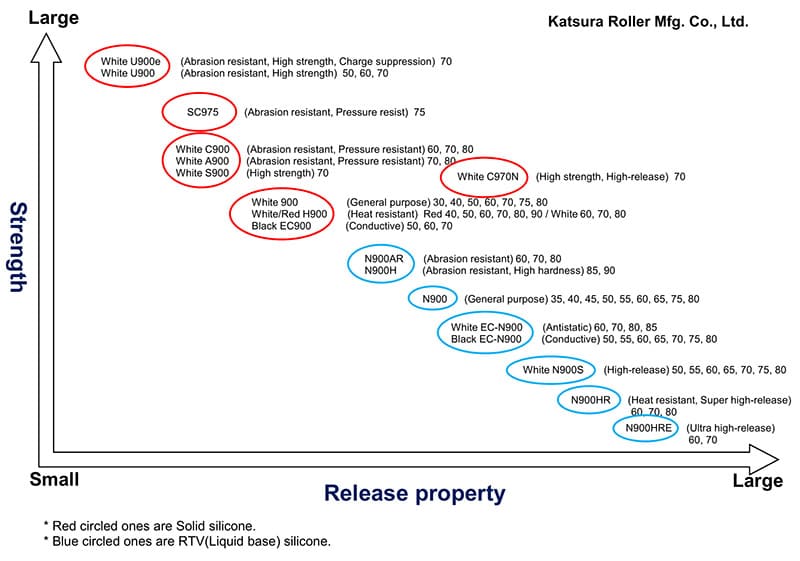 Demonstration of Ultra high-release silicone
Comparison of abrasion resistance between general RTV silicone and Abrasion resistant silicone "White A900"

We will select the most suitable grade depend on your requirement. Please contact us for more information.