KATSURA's Sleeve roller
Quality improvement with short delivery time and at low cost!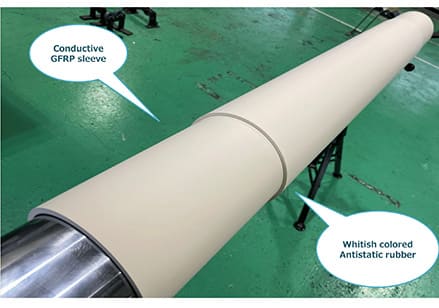 1. Solution for static issues
Static is greatly reduced by using Conductive GFRP based sleeve with a Whitish colored Antistatic rubber.
2. Reduction of the maintenance time
Having excellent strain recovery, anti-ozone and anti-abrasion rubber properties, it offers a long lifetime and saving of the maintenance time.
3. Solution for the wrinkle issues
Low friction treatment on the rubber surface is available for solving the wrinkle issues caused by high gripping.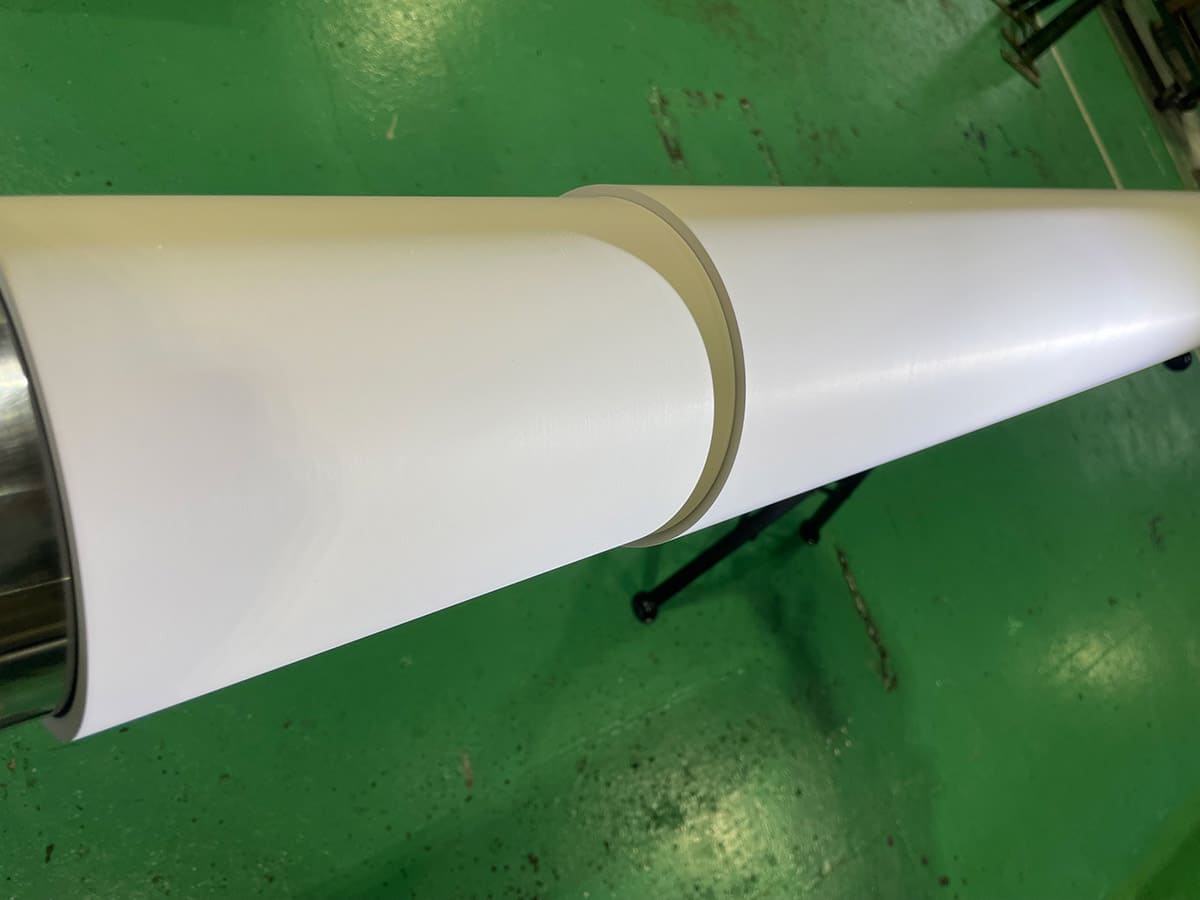 Specification
Rubber: NBR・EPDM
Hardness: 60・70・80 (TYPE-A)
Inner dia.: 111.525mm, 117.891mm, 130.623mm
Other rubber grades, hardness and sleeve sizes (Conical or Parallel) are also available. Please contact us for details.