Phthalate Ester-free,
Antistatic & Anti-ozone NBR rubber
Phthalate ester-free [For Green procurement]
White EC200NP does not contain Phthalate ester which is categorized as "Substance of Concern".
It is RoHS2 and Food Sanitation compliant, suitable for use in environmentally regulated products such as food, medical, etc.
Excellent durability [Less maintenance frequency]
Compared to a conventinal NBR, abrasion and strain recovery have been greatly improved.
Roller surface cracks caused by ozone can also be reduced with its superb ozone resistant property.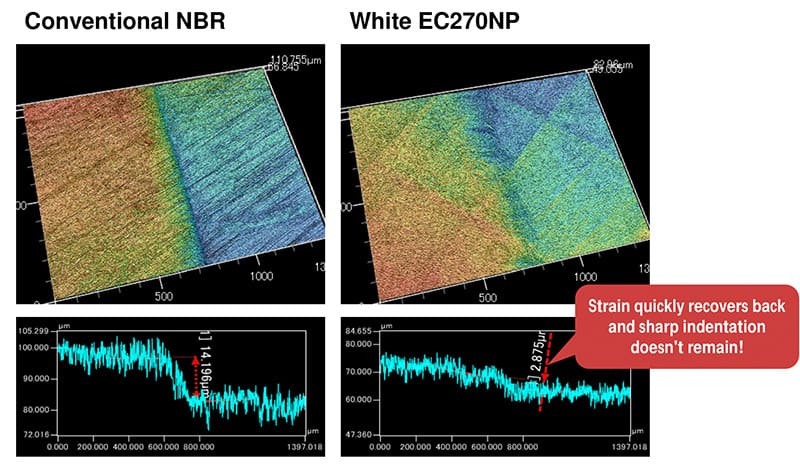 Having an antistatic property, static issues such as contamination of dust and adhesion of materials can be reduced.
Reduction of wrinkles and adhesion of materials [Improvement in yield ratio]
Use of Katsura's low friction treatment helps reduction of wrinkle and adhesion issues caused by high coefficient of friction of the rubber.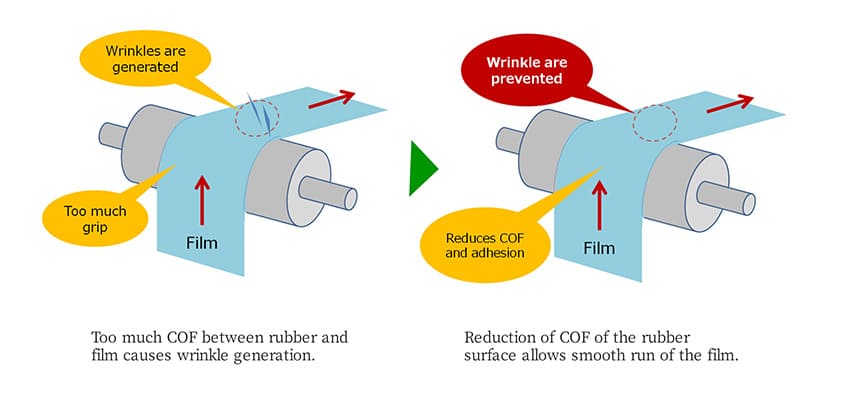 Hardness: 25・30・40・50・60・70・80 (TYPE-A)
Color: White